I painted this for a swap, and I'm so excited about it. It was hard to part with! She loved ladybugs and so I put my own spin on it. I painted in acrylics and it turned out amazing. Here are the pictures:


Front View of Box.


The scene on the lid.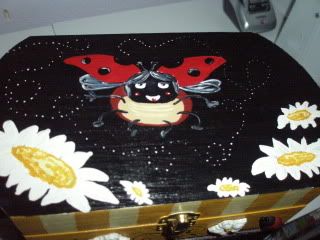 Another scene on the lid.


Closer View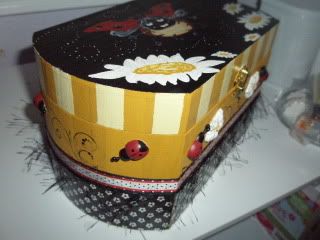 Side view!


A surprise scene inside the box!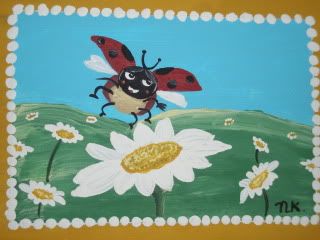 Close-up of the inside scene!