Here are some great cards I just made. I love sewing on cards, it's great fun! Here is a card I made for a dear friend. I used the Cricut for the "Thanks", a stamping up stamp for the border leaf on the right. Also used bronze color ink to distress the edges of everything, and finished off with some sewing with burgundy thread.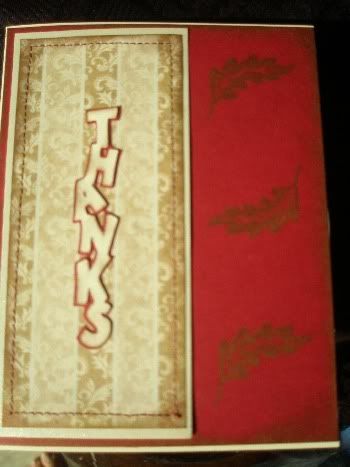 Here below, I made a birthday card. I used glitter paper, and sewed it together. I used a happy birthday stamp with white ink and then inked all edges with bronze ink, and used a flourish clear stamp to decorate the red paper. I finished it off with sewing in gold thread and a flower embellishment.


Here is a pink birthday card I made for a special little girl! She loves Tink, and so I used a tink punch for the tag. I made some flourish's with the sizzix, and colored them in gold ink. I used hand-made paper for the background. It already had stitching on it.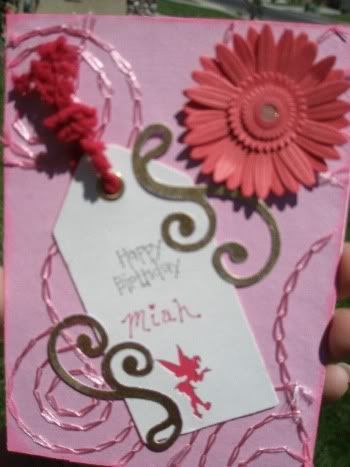 Here is a card I made for my Sister's Wedding. Her theme was red roses. I drew the flourish's by hand and glittered them. I used the sizzix for the cake, and a rub-on for "Love".


Thanks for looking!! :-)